Master in Food Systems
Do you want to acquire in-depth knowledge about food systems and use your knowledge to drive the future transformation of the food system?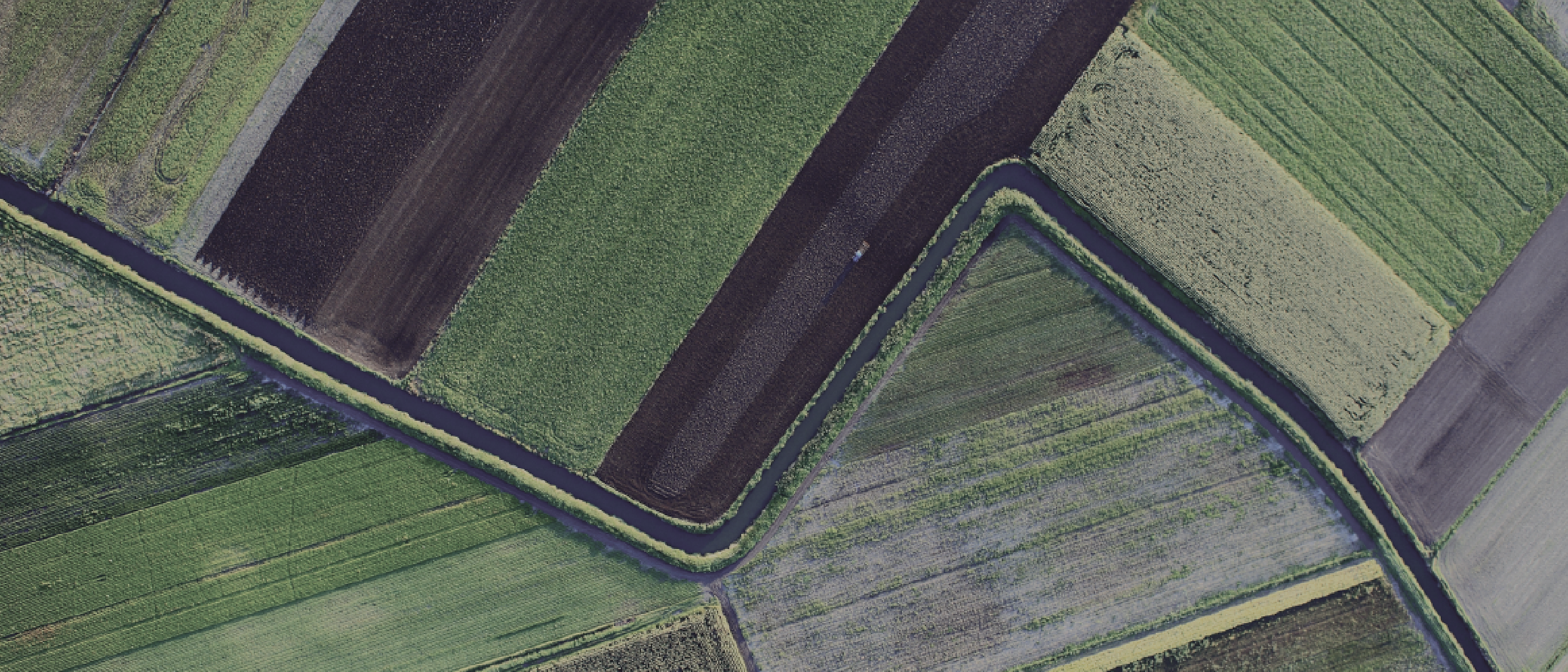 Course information
Target audience

Open to students of any nationality who have acquired a BSc (180 ECTS or equivalent) in Agricultural Sciences, Biological/Life Sciences, Food Science, Chemistry, Food Safety, Nutrition, and/or Economics and Management or any other BSc diploma (180 ECTS or equivalent), proving the knowledge in the fields listed
Applications

Applications are open.  First intake deadline January 14th 2024
Fees

EU students: 9000 euro per academic year

non-EU students: 18000 euro per academic year
Institutions

Universität Hohenheim, University of Warsaw, Università Di Torino, Lund University, University of Reading & Aarhus University.
About

:

Become an effective innovator in the food sector
The programme develops a combination of:
Entrepreneurial skills to help you become an effective innovator
Key technical skills tailored to your career ambitions in the sector
The Master's in Food Systems programme is developing top talent for the food sector, by training the leaders of the future. Organised by leading academic institutions and industrial partners from across our Partner network, this programme encourages you to drive a future transformation of the food system and increase the competitiveness of the companies you choose to work for.
By working alongside colleagues from a wide variety of different academic backgrounds, you will become creative leaders and team builders capable of bringing distinctive points of view along with novel solutions for tomorrow's consumers and citizens.
You will embark on a 'learning and experimental' journey through our network of industrial, academic and entrepreneurial partners.
Some optional facts and figures
6
Universities
Teaching from the best European Higher Education Institutes
35
Alumni countries
An international cohort of students coming from Africa, Asia, Europe, Middle-East & South-America
3
Start-ups created
Students creating start-up right after graduation
Advantages

:
By the end of the programme, you will be able to:
Critically assess the short and long-term consequences of decisions from an integrated scientific, ethical and inter-generational perspective.
Collaborate in a team environment using a solution-based approach.
And much more!...
EIT Label

:
The EIT Label is a quality seal awarded to excellent master and doctoral programmes with strong focus on innovation and entrepreneurial education, aligned with the EIT specific learning outcomes and other quality criteria required for the EIT Label. You can find more info on the EIT label and the EIT Overarching Learning Outcomes at https://eit.europa.eu/our-activities/education/eit-learning-outcomes.
Unique Selling Points of the MFS

:
Food Industry focused content 
Entrepreneurial education
International Exchange programme 
Food Industry focused content
Immerse yourself in the dynamic world of the Food Systems Industry! 
This Master Degree is solely focusing on Food Sector.
Students profit from the combined know-how of 3 prestigious universities, each offering a distinct track, consisting of a package of modules covering specific areas of expertise within that institution. This multidisciplinary approach ensures you get broader academic competencies across the entire food system, which otherwise are typically offered separately (such as personalised nutrition, food safety, sustainable food production, …)
The Master in Food Systems is designed to equip you with the skills and knowledge, crucial for addressing the most pressing challenges facing the food sector today. We have identified 6 focus areas that specifically address these challenges. You can select the focus areas that best match your area of interest and find the study paths that offer you your journey of preference.
Our 6 focus areas: Circular food systems, Consumer practices and public engagement, Sustainable production, Food safety/transparency and traceability, Management of food system innovations, and Protein diversification.
By joining our programme, you are embarking on a transformative adventure empowering you as a visionary leader in the Food Systems Industry. 
Get ready to make a meaningful impact on the future of food!
Entrepreneurial education
Dive into a Master's programme like no other!
Our Master in Food Systems distinguishes itself by placing a strong emphasis on entrepreneurial education. We are here to nurture your entrepreneurial spirit and equip you with practical skills that will make you a standout candidate in the competitive job market.
What sets us apart is our commitment to the "learning-by-doing" philosophy, which is the most effective way to master skills. In this programme, you will be tackling real-world challenges head-on, honing your ability to design and implement purposeful innovations. These skills will not only be a valuable asset in your job search but will also shape your future career.
Numerous studies have shown that entrepreneurship education empowers young students, cultivating an entrepreneurial mindset and significantly enhancing their employability. You will acquire critical skills like critical thinking, problem-solving, communication, risk assessment, and teamwork – skills that will not only give you a competitive edge in your career but also enhance your overall life prospects.
Join our Master's programme, where entrepreneurial excellence is at the heart of your education, and unleash your potential to make a lasting impact in the world of Food Systems. 
Your journey towards a fulfilling career begins here!
International Exchange programme
Prepare for a transformative international journey throughout your two-year Master in Food Systems Programme! 
Immerse yourself in a rich tapestry of cultures and knowledge as you embark on a unique educational adventure across three diverse European academic institutions in three different countries. This exceptional opportunity offers you invaluable insights into distinct educational approaches, cultures, and expertise, enriching your understanding of the food system from varied academic perspectives.
Each region presents its own set of local food challenges, expanding your horizons and equipping you to excel in the global Food Industry. You'll become a highly adaptable professional, well-prepared for an international career.
Furthermore, you will build lifelong connections with a global mix of students, forming friendships and a powerful international business network. As part of our international Alumni network, you'll gain ongoing support and mentorship.
Research shows that students with international experience have greater success in the job market, lower unemployment rates, and a broader skill set. Studying abroad fosters resilience, adaptability, and self-confidence, enhancing your empathy and global perspective on market challenges, all of which become valuable assets to your professional profile.
Our Alumni community can give you guidance on practical tips and tricks regarding finding housing, cost of living, transportation, recommendations on interesting places, local food specialities…
Choose from 3 universities and study paths in Sweden/Lund University, United Kingdom/University of Reading, Germany/University of Hohenheim, Italy/University of Turin, Denmark/Aarhus University and Poland/University of Warsaw and open the door to a world of opportunities and personal growth.
Join us on this extraordinary international journey to shape your future in the Food Systems Industry!
"I consider the network one of the biggest advantages of the programme and I plan to continue to make use of it long after I graduate."
Want to find out more about life as a student at the EIT Food Master in Food Systems?
Get in touch with our current and former students!
Career opportunities

:
With their expertise in consumer-oriented development of novel food products, technologies and services, and their uniquely integrative understanding of the entire food value chain in its socio-economic embedding, Master in Food Systems graduates provide a key human resource for food sector companies seeking to maintain a competitive edge by following vertical integration strategies. Other career paths include:
Academic
Research institutes
Entrepreneural ventures
Policy
Food Safety Agencies
Our alumni students have joined companies likes Lavazza, Nestle, Barilla, Bacardi, etc, created or joined start-ups.
Want to apply for Master of Food Systems?
Applications for the Masters are open. First deadline coming up: January 14th, 2024.
What you'll learn

:

Acquire a deep understanding of the Food System
Problem solving
Appraise the problem space to identify current and future needs
Mobilise effective methodologies to generate new ideas
Appraise the validity of new ideas and co-create sustainable solutions
Food systems
Develop strategies to address current and future sustainability challenges using systems approaches
Design innovative responses to address sustainability challenges in the food system
Critical thinking
Collect, analyse, interpret and report information to develop sustainable solutions to current and future challenges
Appraise unintended consequences of any course of action to devise ethical goals
Entrepeneurship
Create opportunities for value creation
Mobilise resources to create sustainable value for others
Design and implement effective actions to deliver impact
Leadership
Implement a food system innovation project in a particular work or study context
Communication
Identify, engage with and respond to stakeholder needs
Develop strategies to deliver effective communications approaches
Translate complex ideas for different audiences
Technology management
Educate and support others to use emerging technologies in (radical or breakthrough) innovation processes
Challenge others to apply technologies to different problem spaces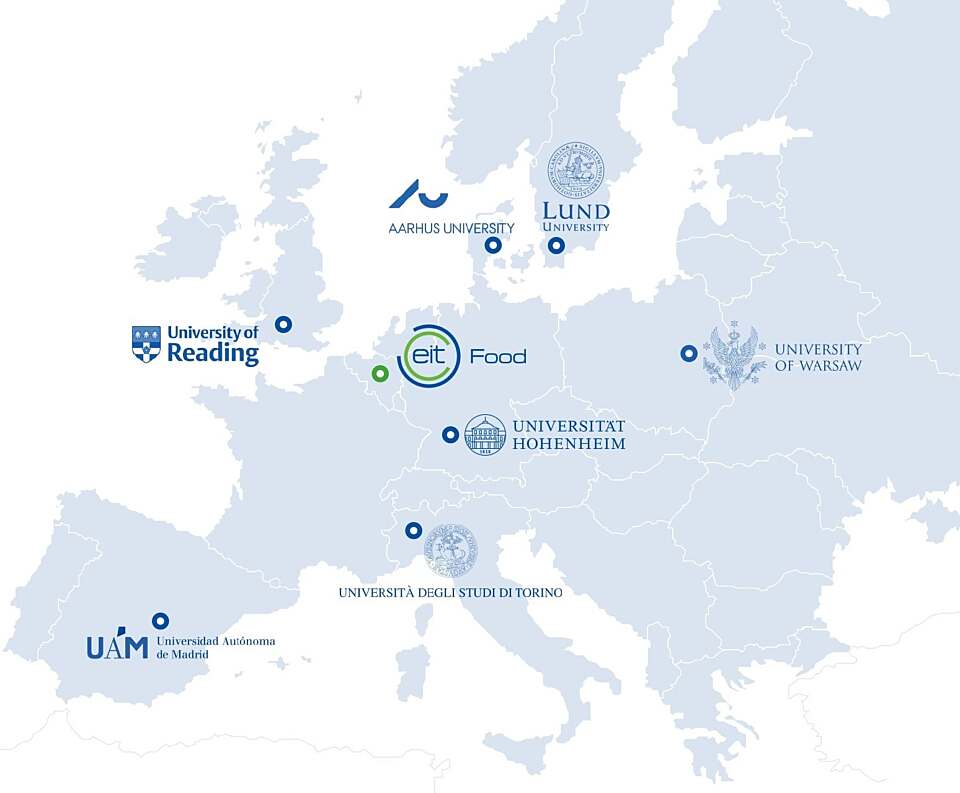 Structure

:

Experience four semesters at three leading universities
The duration of this programme is 2 years.
All students will follow the online module "Introduction to the Food System" as the first module of the first semester. You then will go through a semester-long study block at your home university (the institution in which you enrol).
The second semester is spent at a second university of the consortium (your first host institution). You will also take part in a Summer School on entrepreneurship with all other students enrolled on the programme.
You start at your third university (the second host institution) during the third semester, where you take part in a semester-long Market Feasibility Study along with further food systems modules.
For the final semester, you return to your home institution to complete your Master's thesis. The thesis will be mentored by a team of EIT Food Partners (including players from industry, academia and research institutes).​
Path Advisory Tool
Each university offers a specific block of courses based on their expertise, and by combining three of these study tracks you will gain integrated knowledge of the food system (e.g. primary production + food processing + consumer sciences, or food production + logistics + digitisation).
In addition, pan-European activities at industrial partner sites will ensure you bond with the rest of the students enrolled on the programme.
The Path Advisory Tool provides you detailed information about each path offered.
Universities

:

The course is offered by six consortium universities
Practical

:

What you need to know
Tuition fees
EU Residents: € 9000 / year
Non-EU residents: € 18000 / year
Application Deadlines
International students / EEA Students: January Intake : 14th January 2024 (International students / EEA Students)
International students / EEA Students: March Intake: 30th March 2024 (International students / EEA Students)
EEA Students: June Intake: 25th June 2024 (EEA Students)
Scholarships
For Colombian students:
Collaborative Agreement between EIT Food and Fundación para el Futuro de Colombia (Colfuturo)
EIT Food has entered into a collaboration agreement with COLFUTURO to support Columbian student in their professional development by offering a joint offering for students accepted in EIT Food Master in Food Systems.
EIT Food will provide a scholarship of minimum of 50% of the participation fee per academic year (for a period of two academic years) to a maximum of five Colombian students, while Columbian students can apply for a loan at COLFUTURO which can be converted into a scholarship as well (based on a certain conditions).
COLFUTURO's financing system consists of a Loan-Scholarship of up to USD50,000 for a maximum financing period of two years.
COLFUTURO is a Colombian non-profit foundation that was established in 1991 with the support of the National Government and some of the most important companies of the private sector in the country at that time. Its main objective is to provide financial support and increase the possibilities of Colombian citizens to access high-quality postgraduate study programs abroad.
All the information on how to apply to COLFUTURO Scholarship is here: https://www.colfuturo.org/programas/credito-beca/informacion-general.
FAQ

:

Frequently Asked Questions
Find below the most frequent questions on the Master in Food Systems application process. If you have a question that is not included here, do not hesitate to contact us at mfs@eitfood.eu, or attend one of our Meet the MFS events (soon available).
Contact

:

Do you still have questions?
Contact our academic manager
I'm the Academic Manager for the EIT Food Master in Food Systems programme. I look forward to hearing from you.
And leave your contact details below to access the brochure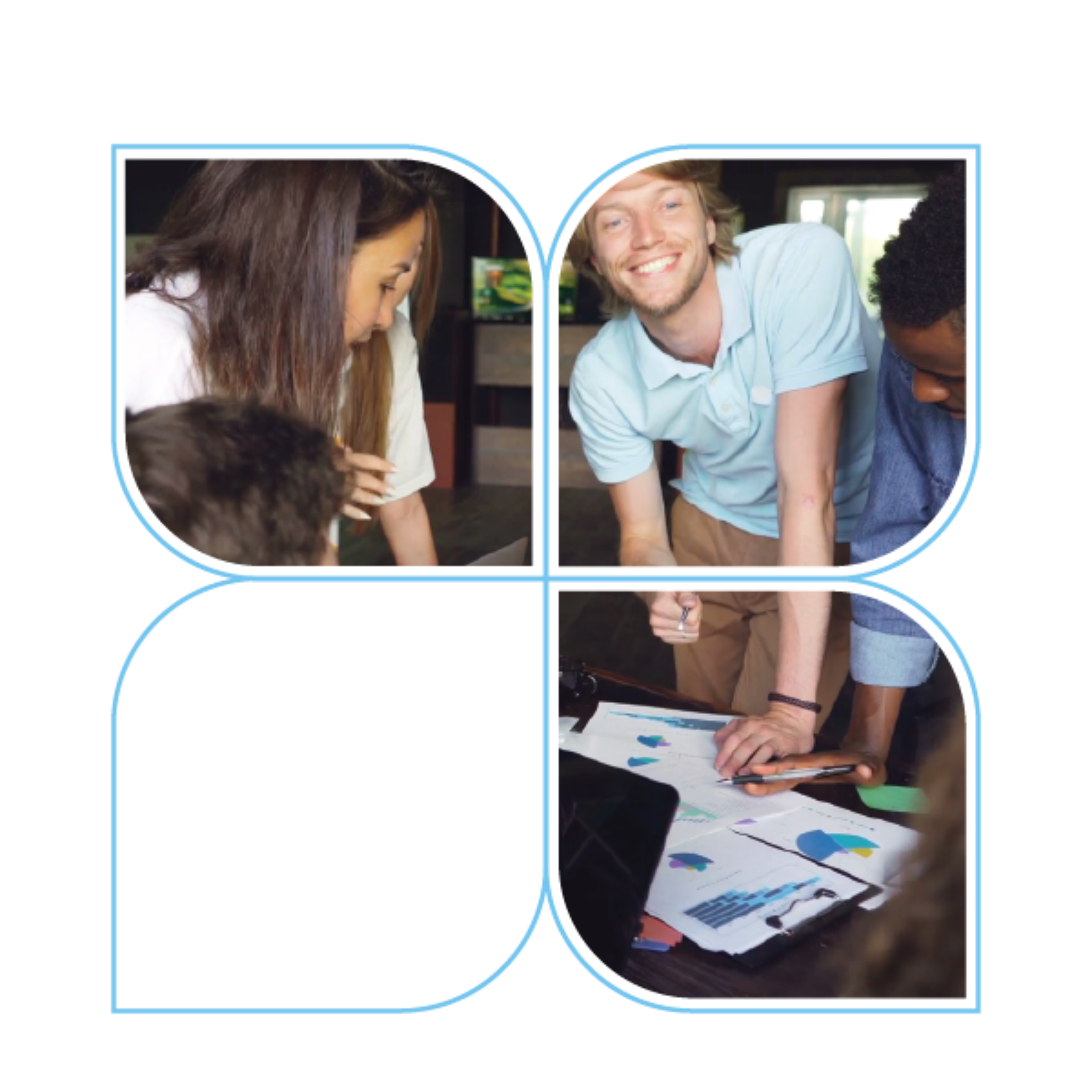 The objective of EIT Food Innovator Fellowship is to empower talents to co-create, address, and gain experiences on excellent ideas capable of bringing their careers a step further, and foster innovators ready to respond to global food…
Competition for fresh ideas in Food Systems Innovation.PRIZES UP TO 3000€ IN CASH!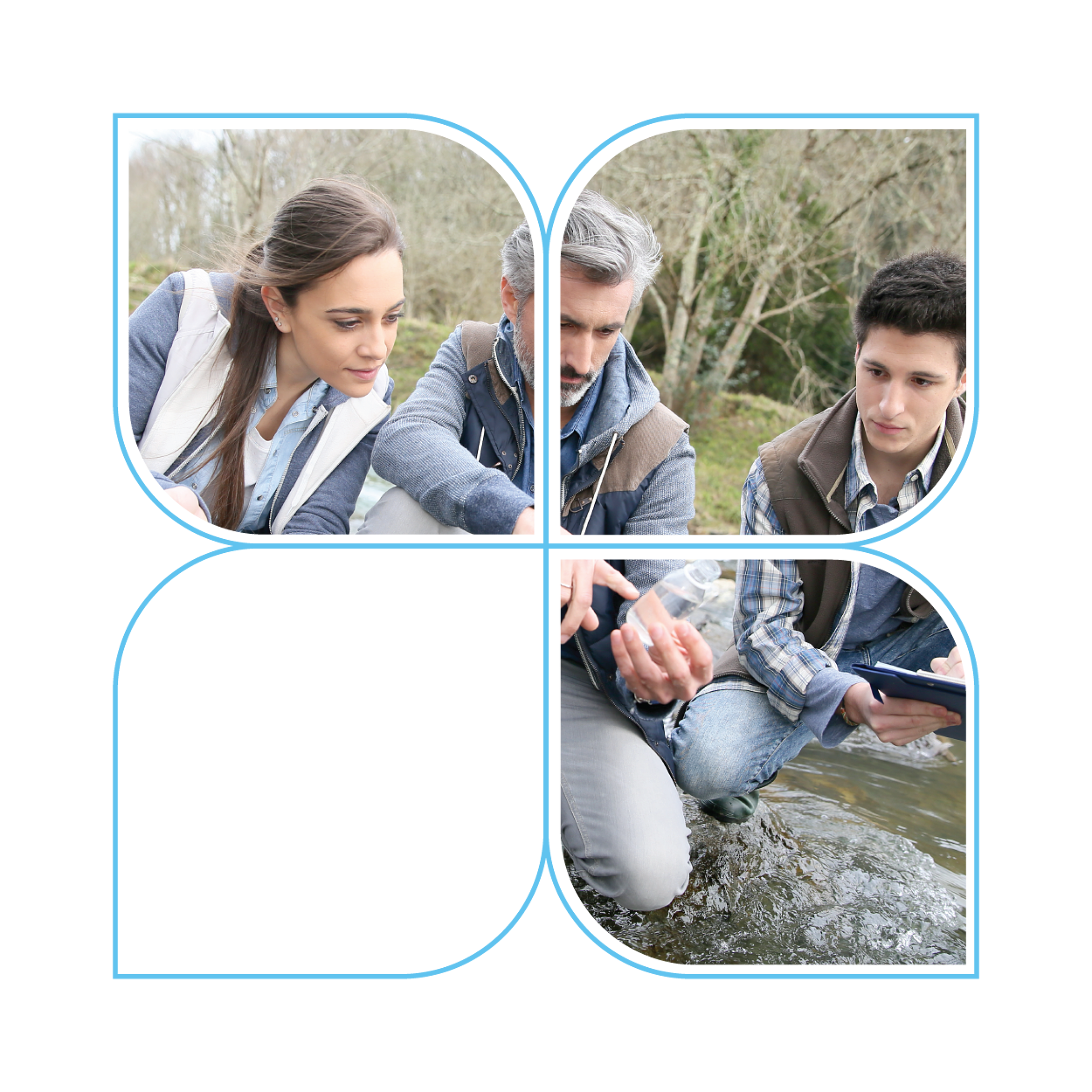 A comprehensive four-month exploration into the symbiotic relationship between food production and water resources.